SPOTLIGHT ON: RYAN NICOLETTI-DOWD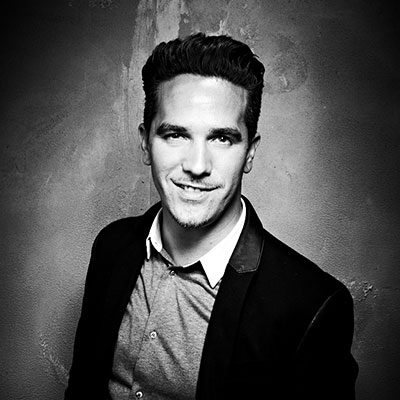 Across the pond, a stone's throw from London, you'll find a hair star who's not only the owner (and "vision director") of WIGG, the acclaimed British salon, but a stylist who's consistently scooping up international awards across Europe and the United States.
Get to know Ryan here…
RYAN NICOLETTI-DOWD, Joico European Design Team Member, Henley-on-Thames, Oxfordshire, England
Bragging rights: Winner of Southern Hairdresser of the Year 2013; opening my first salon at age 26; having my own business for 11 years; building a successful hairdressing brand in the south of England; and being a proud brand ambassador for Joico Europe.
On my nightstand: The Science of Success by Charles G. Koch, One Man's Everest by Kenton Cool, a glass of water, and my iPhone.
I'll cry if I'm out of: Coffee, Japanese whiskey, and petrol!
What I'm eating when no one's looking: Refresher Squashies (gummy-like candy) and chocolate…any kind.
If any designer (or store) could dress me: Givenchy, Off White, and HBA.
What's on my feet: Givenchy Hi Tops, Yeezy Boots, Nike Mayfly (Can you tell I'm a sneaker freak?!)
Can't live without: The love of my family.
My influencers: Eugene Solomon, Steve Jobs, Bob Marley, and Alexander McQueen.
Biggest misconception about hairdressers: That we get a lunch break.
Why hair? Ask my hands and my head …it's instinctive!
What I'm known best for: Graphic, detailed hair and texture in any shape or form.
Oddest job: Cutting a model's hair in the streets of London for a magazine shoot.
If not hair: I'd be a clothing designer.
The hair I never want to see again: The Rachel-from-Friends cut.
This hairstyle/color will never bore me: A short, platinum bob.
Best advice ever: Stand fast, step forward.
What's playing in my salon: Kyson – Black Stone.
Tool/product I'm always reaching for: Joico's Humidity Blocker.
"I've made it" moment: Winning Southern Hairdresser of the Year within in the first year of my business opening.