SPOTLIGHT ON: MARGIELA FIGUEROA ROMAN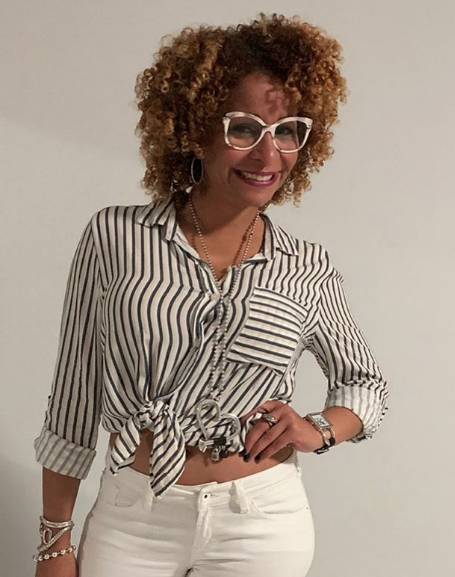 Edgy streaks of color, sleek blowouts, a head of luscious curls…Margiela Figueroa Roman does it all. And does it so well, we might add, that this Puerto-Rican hair pro is garnering plenty of attention for her bold and beautiful work these days. We wanted to tap into the secrets behind her artistry; so we did!
MARGIELA FIGUEROA ROMAN, Joico Hair Technician in Bayamon, Puerto Rico
Bragging rights: I'm practical and simple…I've been able to pay off all my salon loans.
On my nightstand: Magazines and books.
I'll cry if I'm out of: Vero Chrome, Cream Lightener, or K-Pak 4-Step System Hair Treatment.
What I'm eating when no one's looking: Desserts! Which explains my sweeth tooth.
If any designer (or store) could dress me: Calvin Klein, BCBG, and Zara.
What's on my feet: A nice pedicure and a pair of spectacular sandals I bought in Dubai.
Can't live without: The biggest gift I've ever had; my lovely daughter Edmarie.
My influencers: Sue Pemberton, Damian Carney, Sharon Blain, Pivot Point, and Vidal Sassoon.
Guiltiest pleasure: Shopping…and buying things I don't need!
Biggest misconception about hairdressers: That we are uneducated and have an easy job. People also think that hairdressers should be able to fix anything they did at home…and for a low price. Sometimes, those are the most difficult hair issues to deal with.
Why hair? When I was little, I was taught that hair is the frame of the face. The greatest satisfaction I can receive is to transform a person by making them feel beautiful and confident.
What I'm known best for: Cutting and hair coloring.
Oddest job: Handing out telephone guides and cleaning houses.
If not hair: Interior Design.
The hair I never want to see again: I like every type of hair. I look at it as a challenge.
This hairstyle/color will never bore me: Red, blonde, and bobs.
Best advice ever: "Work hard for what you want."
"I've made it" moment:When I made the last payment on the loan of my salon, and working on the 2016 Collection for iColor.
What's playing in my salon: lounge music.
Tool/product I'm always reaching for: Comb, scissors, and hair color.
Formulas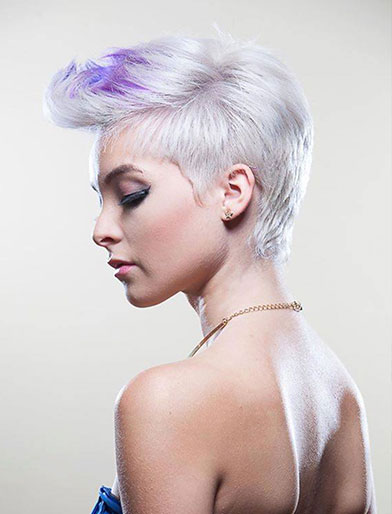 Pre-Lightener: Joico Vero K-PAK Color Crème Lightener + 20 Volume Developer
Base: Vero K-PAK Chrome V9
Highlights: Color Intensity Light Purple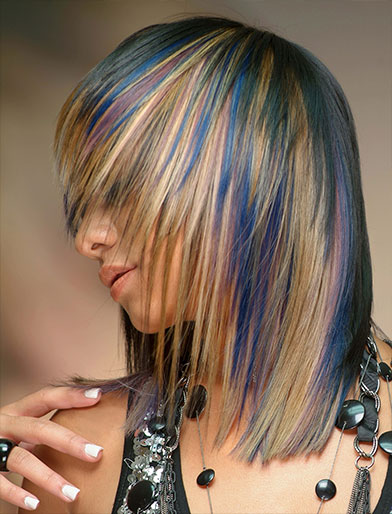 Base: Vero K-PAK Chrome N4 + Chrome Activator
Highlights: Pre-lightened with VeroLight Lightening Powder + 30 Volume Developer
Vero K-PAK Chrome G9+ Chrome Activator
Color Intensity Lilac
Color Intensity Titanium
Color Intensity True Blue