SPOTLIGHT ON: DEBORAH CAMACHO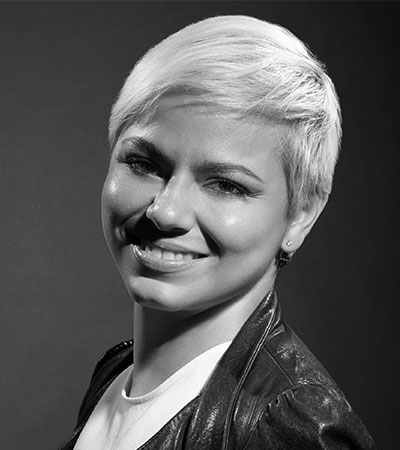 And we're back with Joico Muse, our lively one-on-one chat with some of the most acclaimed hair artists in the industry. Today, it's a conversation with Joico International Guest Artist, Deborah Camacho, a crazy-talented West Coast trendsetter, who's gaining raves for her portfolio of stunning dimensional highlights and edgy pops of bold color. Feel free to eavesdrop…
DEBORAH CAMACHO, Joico International Guest Artist, Hermosillo, Sonora, Mexico and Nogales, AZ
Bragging rights: I speak English, Spanish, and Portuguese.
On my nightstand: Pretty much the basics–magazines, contacts, and my cell phone.
I'll cry if I'm out of: Joico K-PAK Hair Repair System, Vero K-PAK Crème Lightener, LumiShine® 9NV (my favorite shade of blonde!), K-PAK Smoothing Balm, and Color Therapy Restorative Styling Oil.
What I'm eating when no one's looking: Chocolate.
If anyone could dress me: I love the clothes from Zara and Calvin Klein, both for onstage basics as well as for an eclectic mix of everyday looks.
What's on my feet: A bright red pedicure and strappy sandals to show it off!
Can't live without: K-PAK Reconstructor.
My influencers: My life influencers and my parents and my wonderful hubby. My work influencers include Sue Pemberton, Guillermo Flores, Sharon Blain, and Martin Hillier.
Guiltiest pleasure: Stealing my client selfies.
Biggest misconception about hairdressers: That we're too dumb to have studied a "real" career (If they only knew!!).
What I'm known best for: Making sure hair stays healthy and creating great color. But, apparently, I also have the equivalent of a "green thumb" with hair–my clients swear that once I cut theirs, it just grows and grows!
Oddest job: I used to sell long distance service for AT&T door-to-door.
Why hair: Doing hair is a living, breathing, and very variable art form…and I love art. I especially love the elements that vary from person to person, making every single head of hair a challenge…a good challenge is something I truly enjoy.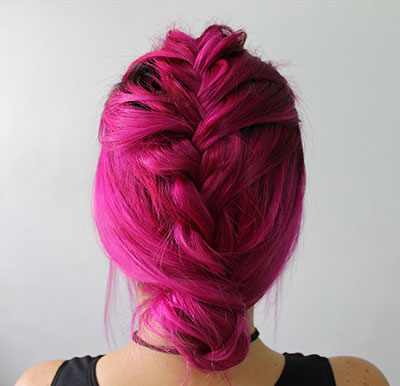 If not hair:I'd be an elementary school art or music teacher, a high school history or literature teacher, and interior decorator, a fashion designer, or a broadcast journalist… my interests are vast!
The look I never want to see again: Flat tops.
This hairstyle/color will never bore me: I'll never grow bored of any hairstyle or color as long as it's suitable for whomever I'm working on—whether it's trendy at the moment or not. One of the things I really enjoy is studying the "why" of a particular haircut or color…why it works on one person, but doesn't on another.
Best advice ever:Perfect the skills that you're good at; really work on those you're not.
"I've made it" moment: When I was asked to collaborate on the making of a trend collection, and then seeing my work IN PRINT
What's playing in my salon: Lounge and House music with the occasional 80's or 90's playlist thrown in.
Tool/product I'm always reaching for: K-PAK Smoothing Balm and K-PAK Color Therapy Restorative Styling Serum Cocktail… a round boar-bristle brush…and my flat iron. I rarely use a blowdryer anymore.