Rise Up
SPRAY IN POLVERE
Possiamo darti un po' di carica? Ti presentiamo RiseUp Powder Spray di JOICO, uno spray in polvere a lunga durata che dona corposità ai capelli sottili in pochissimo tempo con pochi spruzzi! Offrendo un volume immediato alle radici e una texture leggera su tutti i capelli - oltre alla protezione contro gli agenti inquinanti - RiseUp ridisegna le regole dello styling rapido e facile.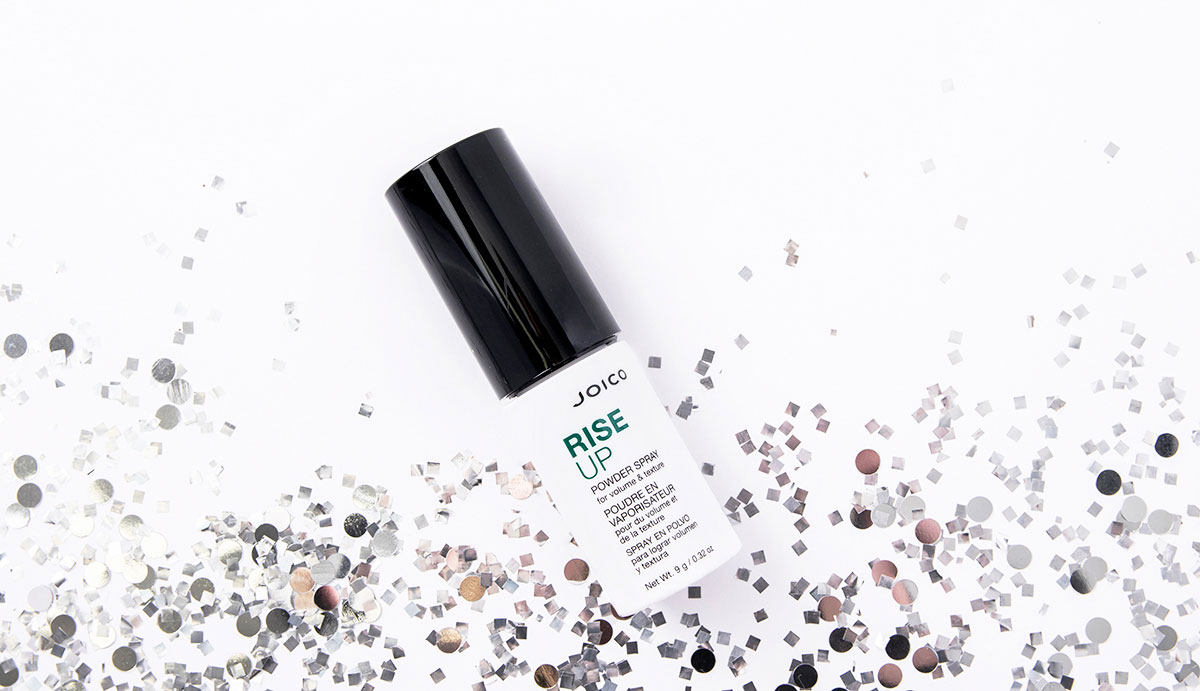 Alza il volume! I capelli sono istantaneamente e meravigliosamente corposi, pieni e vitali.
Applicazione facile, mirata e senza sbavature
Tenuta flessibile e di lunga durata
Protegge i capelli dagli agenti inquinanti*
*Testato in laboratorio con polveri sottili e agenti inquinanti.
Indicazioni: Applicare direttamente alle radici e/o su tutti i capelli per un volume istantaneo e una texture leggera. Non inalare. Evitare il contatto con gli occhi. Tenere fuori dalla portata dei bambini.
Il potere di questo styler in polvere risiede nell'applicatore di precisione, progettato per erogare la corretta dose di polvere  con un'azione volumizzante leggera su tutti i capelli (a seconda delle esigenze).
SILICATO DI SILICIO
Offre tenuta e consistenza, donando ai capelli spessore istantaneo e un volume leggero.
OLIO DI SEMI DI MORINGA
Una ricca fonte di antiossidanti, vitamine A ed E, zinco e silice (tutti fondamentali per mantenere capelli sani, forti e resistenti ai danni) aiuta ad aumentare la lucentezza e la morbidezza.
There are no reviews yet. Be the first one to write one.