K-Pak RevitaLuxe
This transformative treatment instantly goes to work repairing damage from heat styling, chemical services, and environmental exposure; then readies and strengthens each strand to withstand whatever life doles out. RevitaLuxe will quickly become your go-to product for radiantly healthy-looking hair.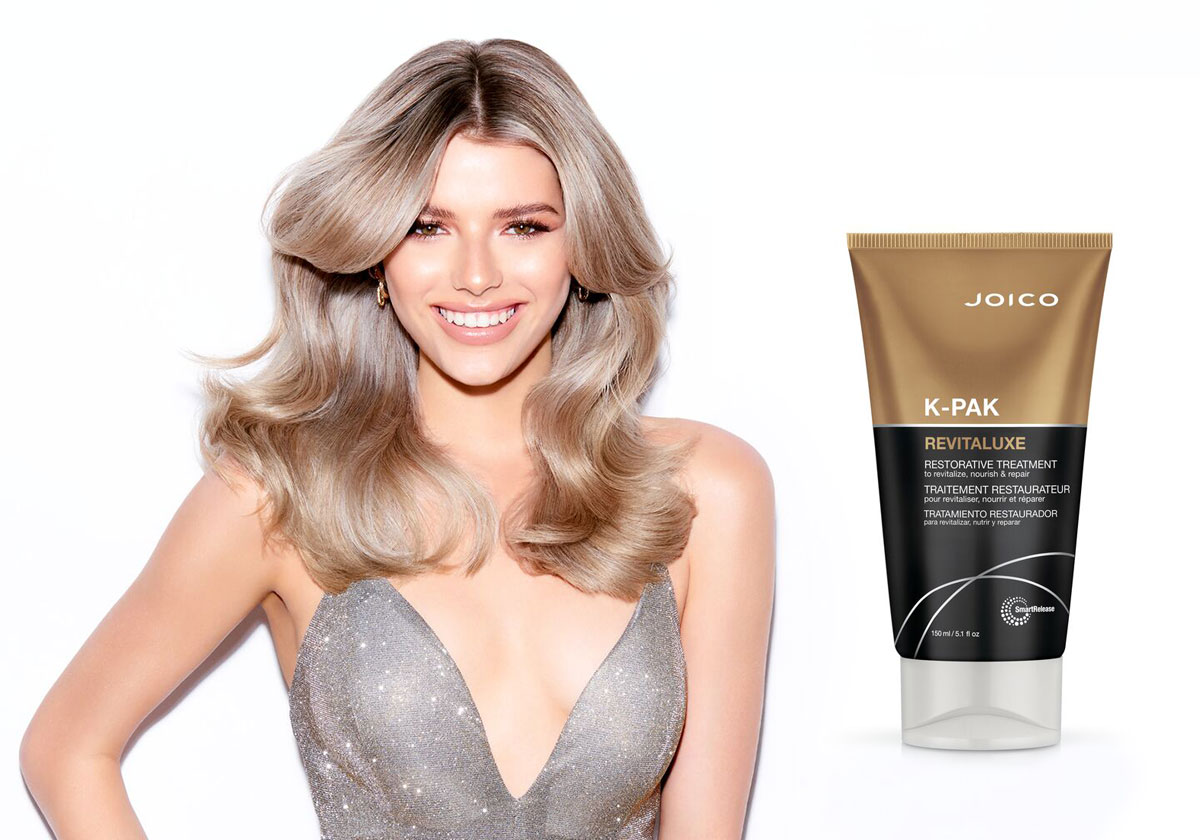 Here's Why You'll Love It
The name says it all… This intensely revitalizing treatment instantly repairs years of hair damage to make hair look and feel luxuriously healthy and pampered: radiant, silky, vibrant, K-PAK strong from roots to ends. The perfect combination of reconstruction & hydration!

Instantly repairs years of damage
Doubles resistance to breakage
Hydrates for soft, shiny, healthy-looking hair
0 out of 5 stars (based on 0 reviews)
My hair is dry brittle coarse and bleached. I couldn't even get a brush through my hair. After only one single use my hair was like brand new. Doesn't look damaged dry or feel brittle anymore. I'm speechless. The texture of my hair has changed for the better.
Use once a week to kick damage to the curb.
Directions: Apply to freshly-washed, damp hair. Leave in for a full 5 minutes. Rinse and style as usual.


In addition to our own brilliant innovation, SmartRelease Technology, the K-Pak specific key ingredient mix has powerful reconstructive ingredients to help repair and strengthen hair precisely where it needs it.
Keratin – a protective protein which actively seeks out damage and helps repair hair by replacing lost proteins.
Guajava Fruit Extract – Protects hair against damaging free radicals and allows for easier styling. Packed with antioxidants and Lycopene, which are known to help protect hair against UV damage.
Evening Primrose Oil - A rich source of Omega-6 and Gamma-Linolenic Acid, an essential fatty acid that helps nourish hair back to health. Restores shine, flexibility and manageability to hair while balancing moisture levels.
SmartRelease Technology, our one-of-a-kind liposome delivery system, packs a punch - continuously releasing Rosehip Oil, Arginine, and Keratin to help repair, strengthen, and protect hair from the cumulative effects of daily styling.
There are no reviews yet. Be the first one to write one.
View this post on Instagram
View this post on Instagram
View this post on Instagram